All County Garage Door Service - Commercial Garage Doors San Francisco, CA -

415-493-9154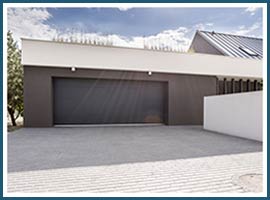 Commercial garage doors can be used for a variety of business needs and a variety of commercial spaces. Garage doors for storage of large components or multiple garage doors for a property that has multiple businesses, commercial garage door needs of a client are always varied. That is why we provide tailor – made solutions that best suit the needs of our commercial clients. All County Garage Door Service has worked with many businesses in the San Francisco, CA area and use our expertise to help them build a system from the ground up that best meets their business needs.
One of the most popular commercial garage doors is the roller garage door. This type of door is made up of a number of panels that provide the best protection against any kind of impact or damage. These doors are designed to roll up in order to completely open the door. We also install specialty garage doors for our commercial clients that have a number of features that best suit the need of a commercial client. They come with commercial door closers that ensure safe and noiseless closure. We also provide regular maintenance services to keep your newly installed doors forever and upgrade your old garage doors by installing modern openers and motion sensors for keyless entry.
Quality products:
Commercial garage doors are often subject to heavy daily usage and hence the materials and the garage door should be able to withstand constant usage. Along with that, these doors need do to be durable with limited maintenance costs associated with them. You can use our services to set up a robust garage door system. We only use doors that can last for years and materials of the highest quality. All County Garage Door Service's aim is to provide our customers in San Francisco, CA area with quality products at affordable prices.
Call us at 415-493-9154 to avail our services!